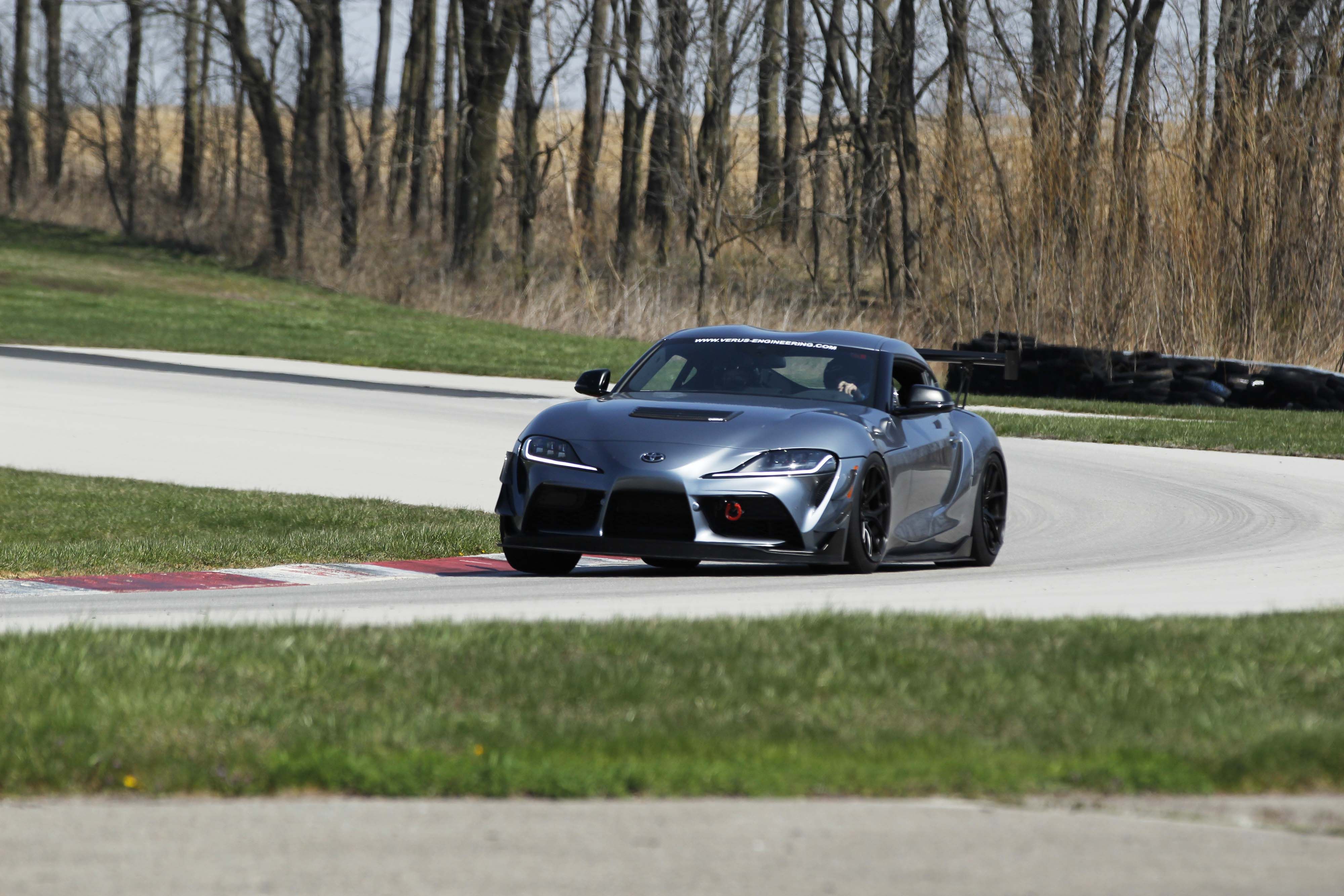 We recently ventured out to our testing facility, Putnam Park Road Course, to do some temperature testing with our Mk5 Toyota Supra Brake Cooling Kit. In the following blog, we will dive into how we set the car up, how we gathered the data, and the results from our testing.
Setup
We essentially set the car up for a simple A and B comparison. We did this by installing our full brake cooling kit on the driver side of the car, and left the passenger side in it's original OEM format. The brake cooling kit consists of a well-formed carbon inlet duct, pre-cut 2.5" silicone hose, and the backing plate.

The above image on the left is of the OEM setup, and the image on the right shows our Brake Cooling Kit installed.
We also chose to utilize some Omega Temp Stickers on the rotor hats and calipers. These stickers permanently change color at certain degree increments to show the highest temperature reached in the area where the sticker is placed. These stickers give us a finite temperature of what each location has risen to.