Over the past couple of weeks we have released an array of new products and for those of you that missed out on our product releases recently, here's what you have missed.
The first products that we added to our lineup are our Hood Louver Rain Guards, as we mentioned in our blog a couple of weeks ago.
We have heard repeatedly from customers that they have held back from utilizing our hood louvers because they were scared of the amount of water or rain that might get into their engine bay. With the recently released rain guards, which capture and dump the water further forward; this is no longer a concern!
The second product we announced the release of in last week's blog. This product being our EJ Bellhousing Cover.
Our EJ Bellhousing Cover is a direct replacement for the OEM rubber unit that see continuous heat and becomes brittle and loosens over time. Our unit is aluminum and powdercoated black for durability so it can withstand heat much better than the factory unit for a longer service life.
Expanding our Ford product line, we recently introduced our MK7 Fiesta ST and MK3 Focus ST Dive Plane Kits.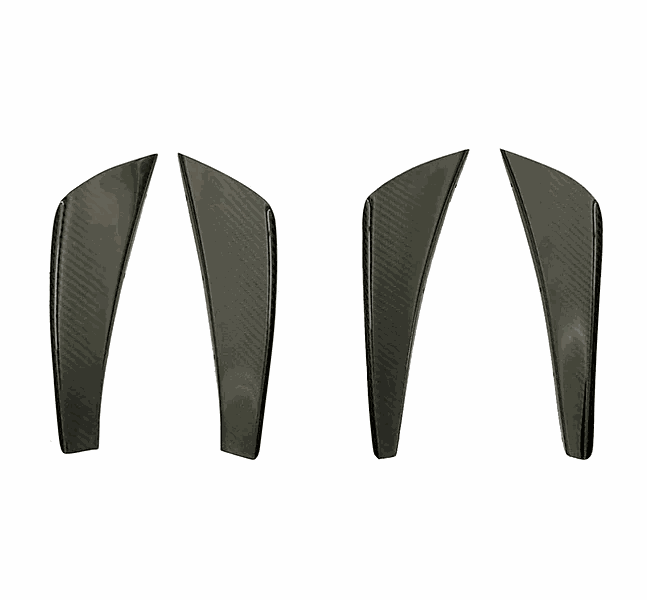 Both dive plane variations, also referred to as canards, are CFD optimized for improved performance and allow for fine-tuning of aero balance. These units are constructed of 2x2 weave, autoclave cured, carbon fiber and are polished for an exquisite appearance. Stainless hardware is used throughout and is included with each kit, along with templates for a quick and simple install.
Never miss out on a product release again, by typing your email in the small gray box at the bottom of your screen and then clicking "Subscribe Now." We love our social media and we know you do to, so don't forget to follow us on Instagram, like us on Facebook, and subscribe to our YouTube channel to stay up to date with everything that we have going on here at the shop.
For more product information visit us here: https://www.verus-engineering.com/
For any further questions please send an email to [email protected]