The VW Golf R and GTI share many of the same qualities, but they are not one in the same. Over the past few months we have been developing a solution to be able to mount our MK7 Golf R Rear Diffuser on both the Golf R and the GTI. After multiple test fittings and modifications, we have finally achieved a solution. With this being said, we are happy to announce the release of our MK7 Golf GTI Rear Diffuser. So now, whether you're a Golf R or GTI owner, you can experience the added benefits of our diffuser.


What we determined from visual inspection and in-house scan data is that we needed to modify the front bracket in order to get the diffuser to fit with the GTI. The reason we had to design a separate front bracket for the GTI is because the rear subframes are a little bit different. Above you can see the minor differences between the Golf R front bracket (left) and the Golf GTI front bracket (right). Apart from the front brackets being different, the rest of the installation is identical for both variants.

The Verus Engineering Golf R/GTI Rear Diffuser reduces lift, reduces drag and will also help with fuel economy. By using CFD, we were able to improve the performance of the diffuser for the avid track enthusiast and for daily use as well.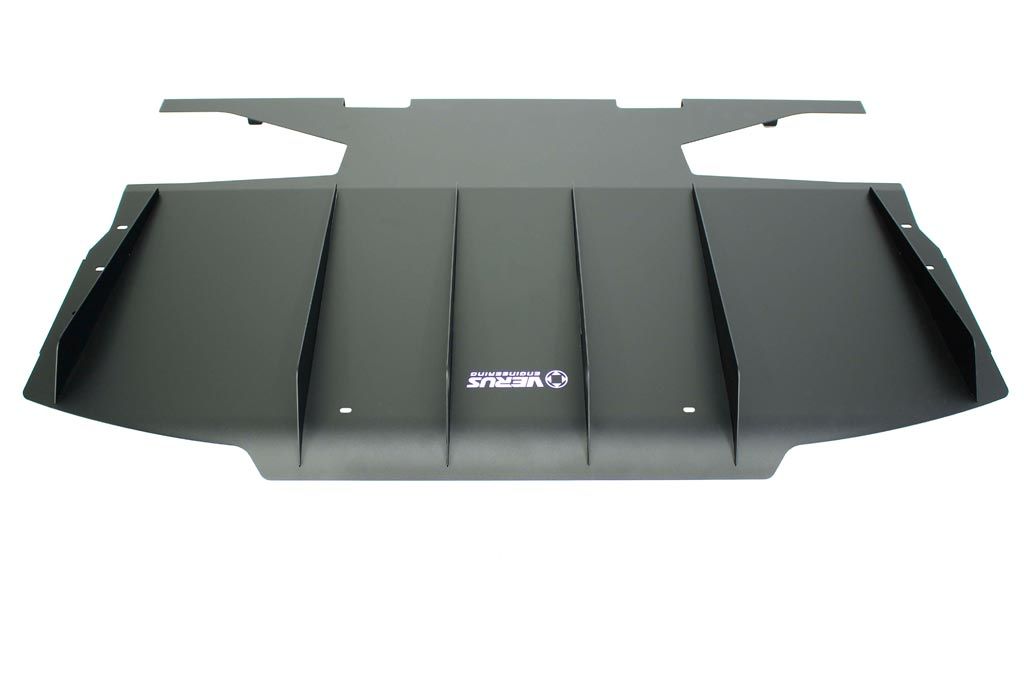 All units are constructed of 5052 aluminum and are then powdercoated matte black for a durable finish. We designed our units so that no rivet heads are visible. This helps maintain a completely flat bottom side. Using our in-house scan data, we were able to design a diffuser with a simple bolt-on installation and no cutting required. Included with the kit is all necessary hardware and brackets for a seamless install. We even offer an install manual via the website to make it that much easier.
If the data is what you are after, please check out our informative packet over the Golf R/GTI Rear Diffuser and Dive Planes. Click here for details.
For any other questions please email us at [email protected]
For product information, please visit us at https://www.verus-engineering.com/product-page/rear-diffuser-golf-r-mk7