With the continued success of our FA20 Bellhousing Cover, we decided to develop an EJ specific solution as well. Our EJ specific Bellhousing Cover not only works with late-model STI's, but all previous generations that are equipped with an EJ engine.
The problem with the OEM bell housing covers is that they are produced from soft, non-durable rubber.  What happens over time through various heat conditions, either from track outings, hot climates, or forced induction, is that the part becomes brittle and loosens.  This can cause the OEM cover to fall out of the intended location.  If you are one of the lucky ones, it will find itself on top of the engine. If you are not so lucky, it can fall inside the transmission bell housing and get chewed up by your clutch and flywheel (see image below).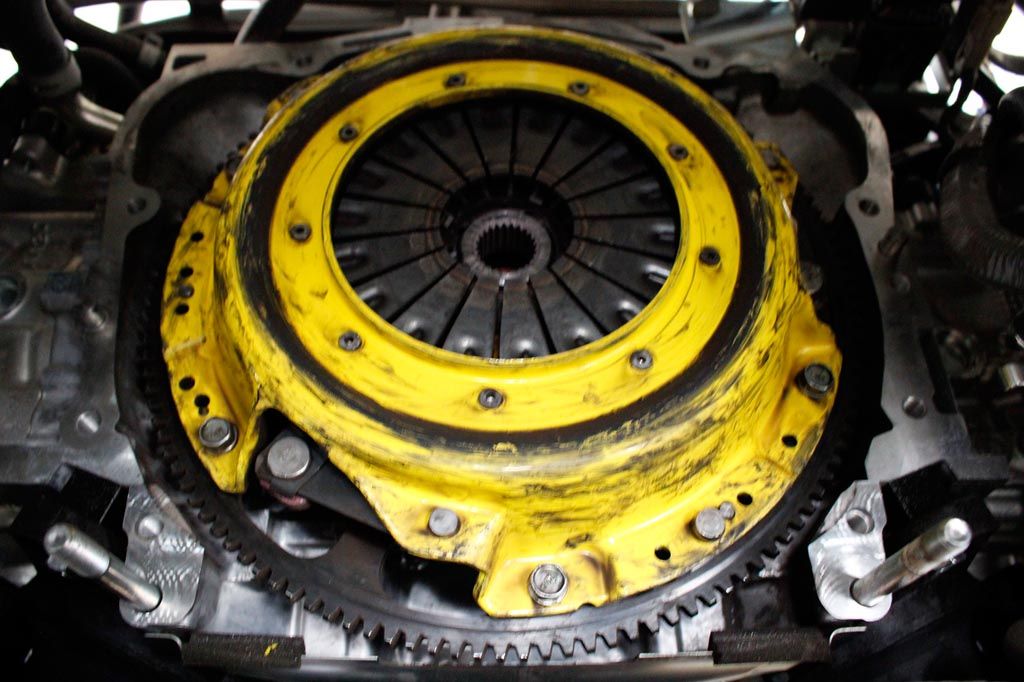 We developed this cover to ensure this will not happen. It will also help prevent sockets and large debris from getting inside the bell housing area if the OEM rubber unit is already lost.
Verus Engineering's Bellhousing Covers are CNC laser cut and bent to shape out of 3mm 5052 aluminum. They are then powder-coated black for durability and laser engraved with our company logo.
With an install that takes a couple of minutes, what's not to love?  Both variations are priced at $37.95, so it won't break the bank either.  You can install this cover as preventative maintenance or replace your already lost rubber unit.