The Verus Engineering AVCS Cam Sensor Heat Shield solves a common problem among 2008+ EJ25 equipped Subarus. When adding an aftermarket header to a 2008+ STI, or simply tracking the car with the OEM header, the added heat can melt the factory plastic heat shield. This heat shield covers the AVCS wiring and solenoid on the right side of the engine bay.

Above is a picture of the very early stages of the factory heat shield starting to melt. This can become an issue if the wire harness starts to see excess heat, it can melt the insulation off the wiring and could even catch fire. Our unit offers superior heat reflection, superior coverage, and improved longevity verse the factory plastic piece.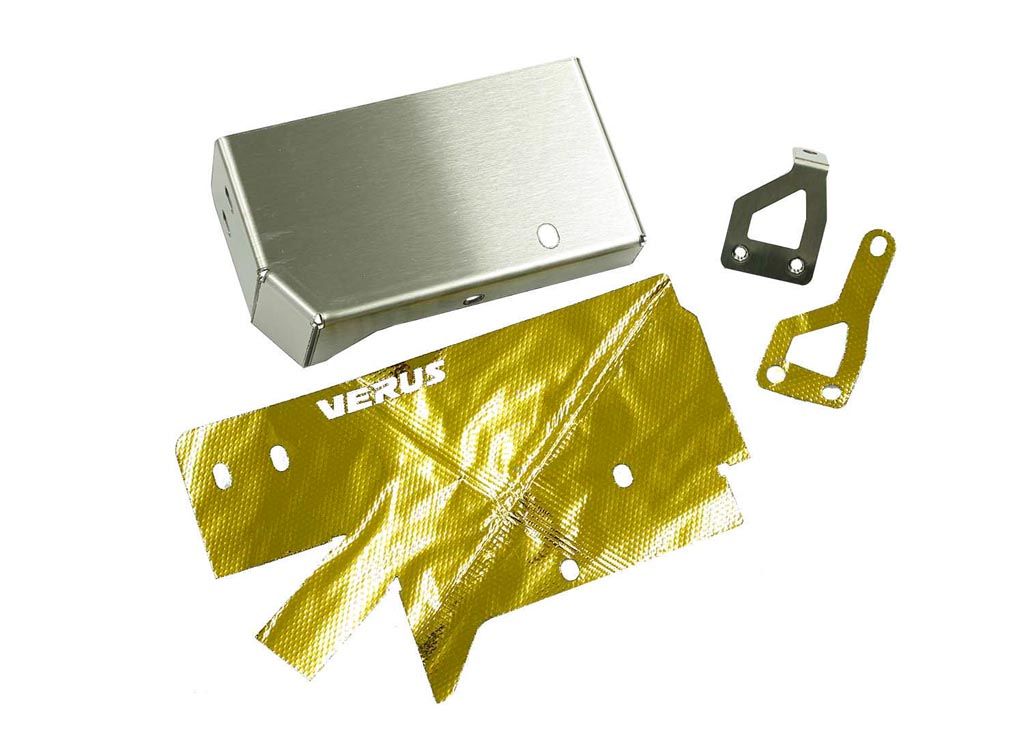 Our AVCS Cam Sensor Heat Shield is made from 1.6mm thick 304 stainless, which is laser cut and CNC press brake bent to shape. The kit includes all stainless hardware and CNC laser cut gold foil for added heat deflection.
With a simple bolt-on design that uses the factory mounting locations, you can install this as preventative maintenance to save your AVCS from potential future issues, or as a direct replacement for your already deformed factory unit. Whichever route you choose to go with, you will be extremely content knowing that your AVCS is safe from any extra heat.
For product information click the link below, or for any additional questions please email us at [email protected].
AVCS Cam Sensor Heat Shield - EJ25 STI 2008-2018: https://www.verus-engineering.com/product-page/avcs-cam-sensor-heat-shield-ej25-sti-2008-2018