If you happen to follow us on any of our social media accounts, you might have seen that we are currently working on a handful of products for the 2020 Toyota Supra (A90 MKV). In the following blog, I will discuss our current Supra offerings as well as other offerings that will be available here in the near future.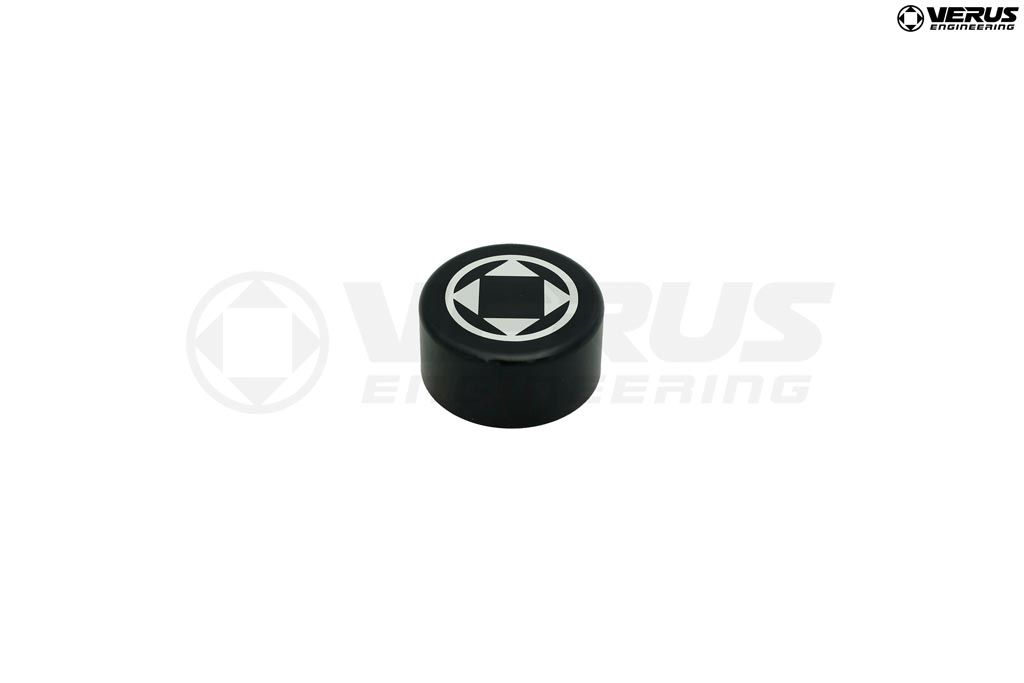 The first product we have officially released is our Resonator Delete. Installing this Resonator Delete will slightly increase turbo noise by deleting that cumbersome and large OEM resonator. Removing the factory unit dramatically increases the available room in the engine bay, specifically for products like an air oil separator (AOS).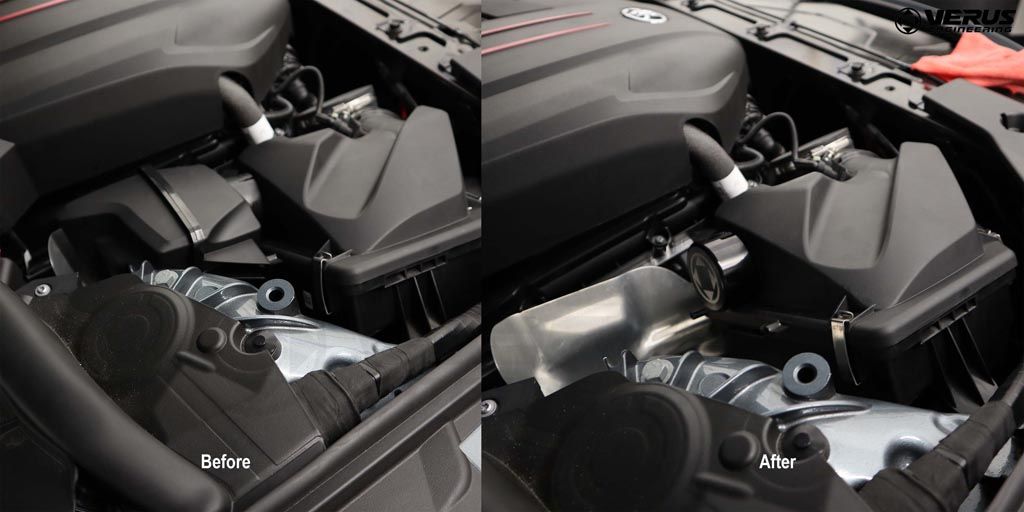 Construction:
Billet 6061-T6 Aluminum
Bright Dip Anodized
Laser Engraved Logo
Exclusive Benefits:
Less Clutter and a Cleaner Looking Engine Bay
Slight Increase in Turbo Noise
Increased Room for Accessories (AOS or other)
0.8lb Weight Reduction
The next product of discussion is our Turbo Heat Shield. This heat shield is currently available for sale via the website as well as the resonator delete.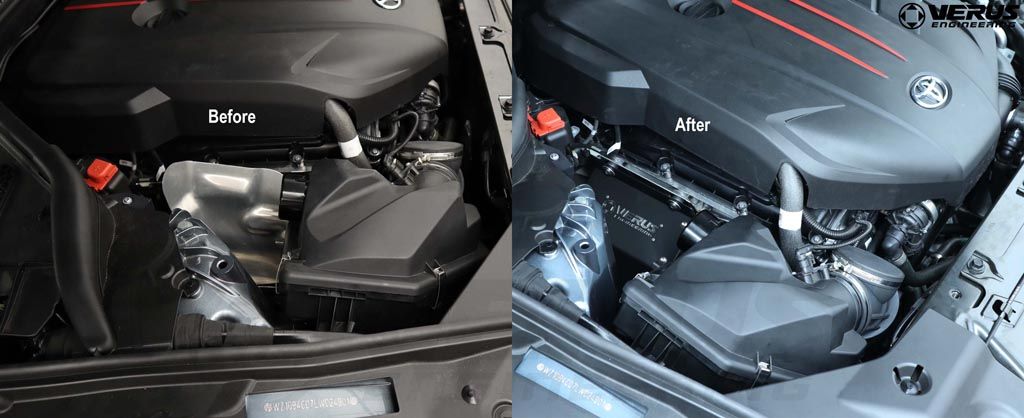 This Turbo Heat Shield is perfect for those who have already upgraded to an aftermarket intake or for those just looking to declutter your engine bay. Constructed of 2.0mm thick stainless steel, and then Ceracoated black or silver for superior heat rejection.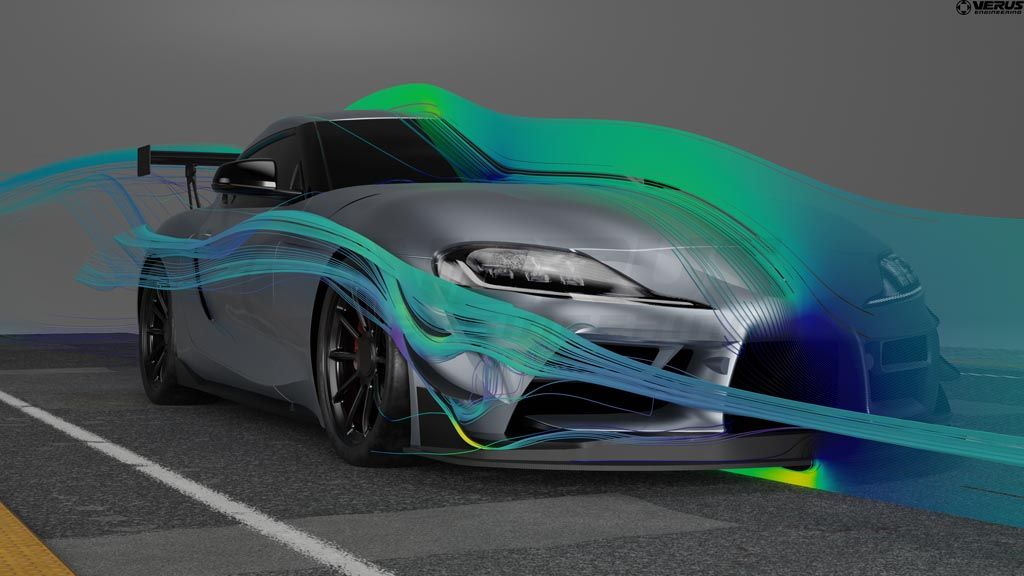 Another product that is slowly creeping up on the horizon is our Dive Plane (Canard) Kit. These dive planes will be available in both single-configuration and dual-configuration to meet various aerodynamic goals and needs.

Constructed from 2x2 twill carbon fiber and designed using CFD for improved performance, these dive planes will give you a slight bump in front-end downforce, but more importantly, assist in balancing out a large rear wing or rear diffuser. We expect the initial release to be sometime this spring.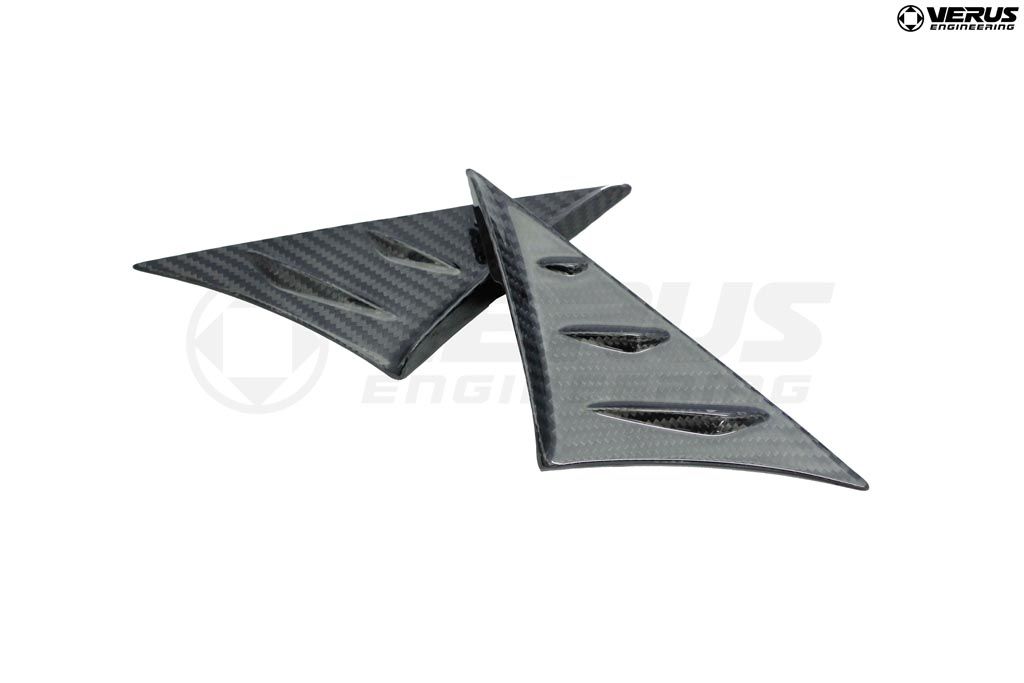 One of the first issues that were brought to our attention by the Supra community was the terrible wind buffeting you get with the windows down at speed. We noticed this almost immediately after getting our Supra out on the track, and we knew something needed to be done. We took it upon ourselves to design a functional, yet visually appealing Anti-Buffeting Wind Deflector to negate this issue.

Our Anti-Buffeting Wind Deflectors are constructed from a 2x2 twill, autoclave cured, carbon fiber and then coated in high gloss UV resistant automotive clear. The kit will come supplied with 3M VHB Double-Sided Tape for a simple and seamless install. These are expected to hit the market sometime this spring.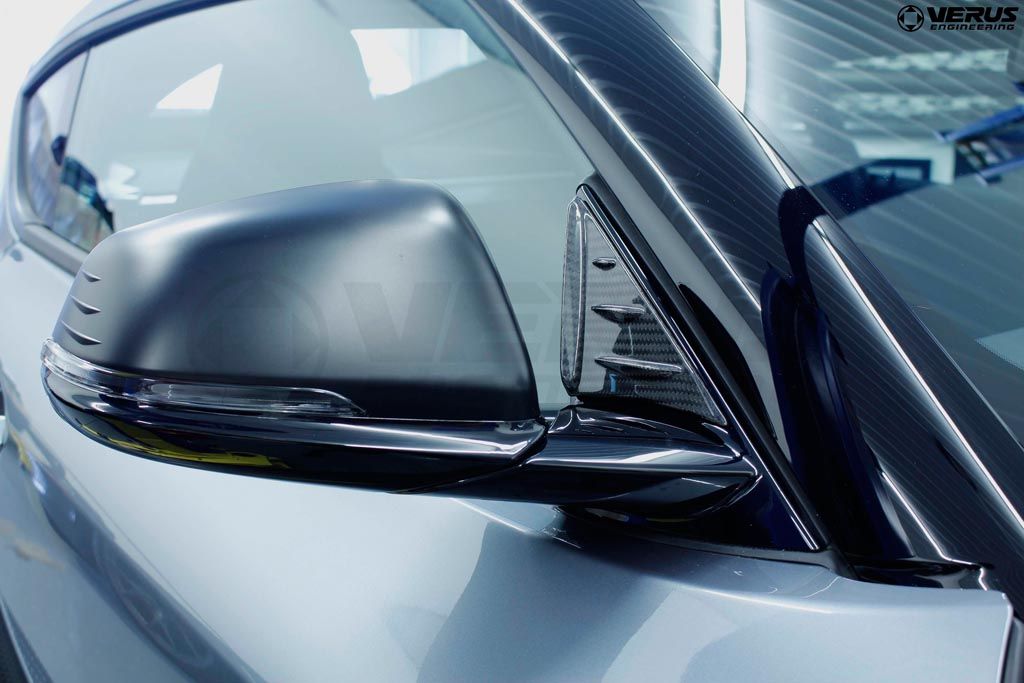 ---
As mentioned earlier in the blog, we are working on an AOS kit that will tie in nicely with our Turbo Heat Shield and Resonator Delete. We are still in the early phases of development for the AOS; so no official ETA.

Apart from the products mentioned above, we are also working on a complete aerodynamic package for the platform. Besides the dive planes, we are working on a front splitter, rear diffuser, and a rear wing currently. Since we have our own Supra sitting here in the shop, there is definitely much more opportunity for product development for the platform, but at this point in time, this is everything we currently have to share. Make sure to stay up to date with what we have going on around the shop by following us on Facebook, Instagram, and YouTube.