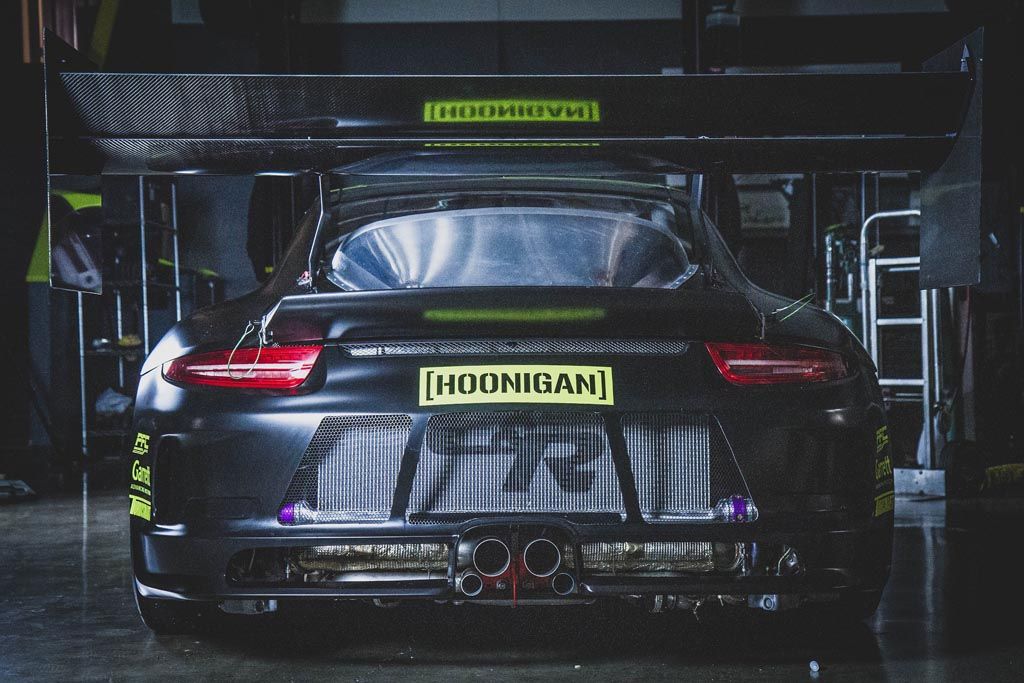 As some of you may have seen, our Dual-Element Rear Wing was recently put to the test by BBi Autosport during Pikes Peak International Hill Climb. Our rear wing was featured on their insane Optima Batteries BBi GT3 TurboCup Porsche. We were thrilled to be a small part of such an incredible build.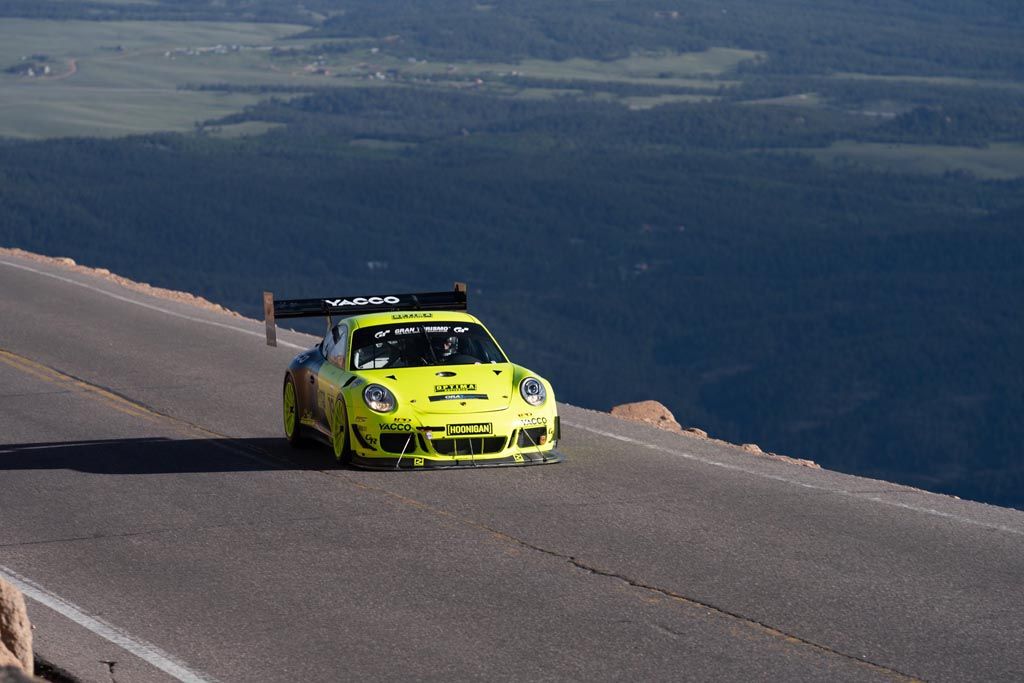 Piloted by professional rally driver Raphael Astier, the team was ahead of the pack from day 1 of qualifying all through the end of the event where they eventually took 1st place in Time Attack 1 division while shattering the previous class record. The previous class record was 9:37.152, whereas Raph put down a blazing time of 9:23.721.
Not only was the team able to accomplish this amazing feat, but they also ended up taking 2nd place overall for the entire event. To some, this may not seem significant, but beating the entire unlimited class except for one competitor piloting an open cockpit prototype is impressive just on its own.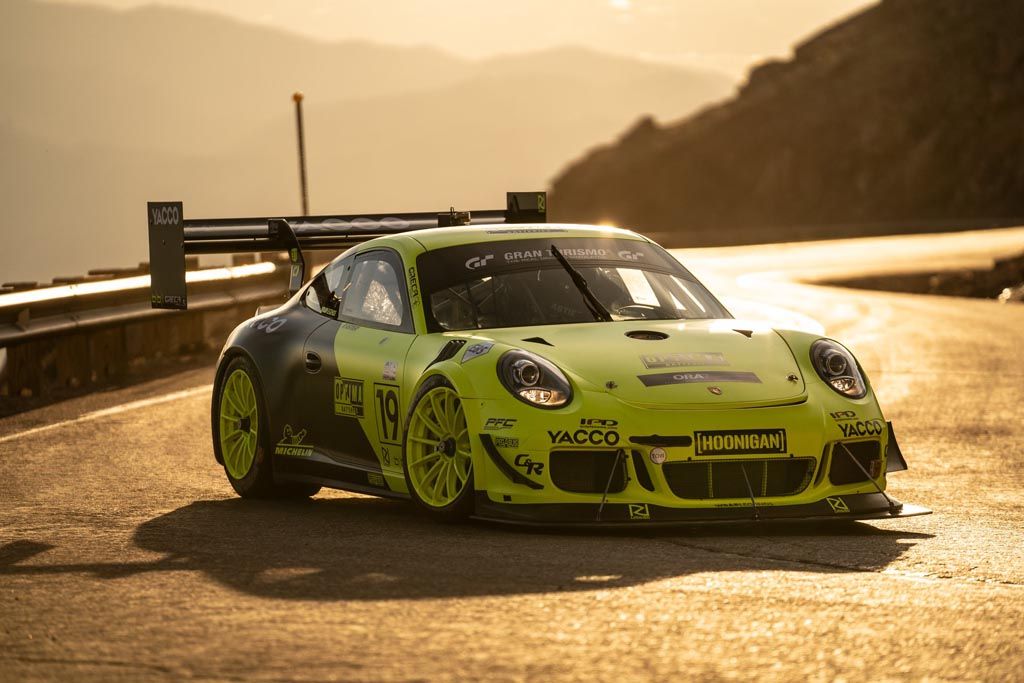 During the post-race interview, Raph was clearly frustrated as he was quoted saying that there was something wrong with the engine towards the top of the mountain. Regardless of these issues, we know this car is capable of much more and we are excited to see what they have in store for the future of this build.
For the full backstory of the build in the weeks leading up to the hill climb, head on over to the Hoonigans, "Hoonigan Project Cars" YouTube channel.
---
The wing profile used on the Optima Batteries BBi GT3 TurboCup Porsche is the same profile we utilized for the FT86SpeedFactory Time Attack 86. The only difference between the two wings is that we updated to carbon endplates as compared to the original alumalite endplates on the FT86 car. Below is a quick recap of this rear wing, where Eric and Paul discuss multiple aspects of the rear wing and even dive into the CAD and CFD side of things.