VENTUS 2 Package 
The Ventus 2 Package includes all components in the Ventus 1 Package in addition to the Verus Engineering Front Splitter and UCW Rear Wing. If you are looking for a significant increase in downforce the Ventus 2 package may be for you.
Front Splitter
---
Generates significant front-end downforce
Creates high pressure on the top side which drives the splitter downward at a higher speed
Chassis mounted to various locations for unparalleled strength
The bottom is designed to feed the factor diffusers in order to improve the performance
Cut in-house from Carbon Polyweave 
---
Part Number A04276A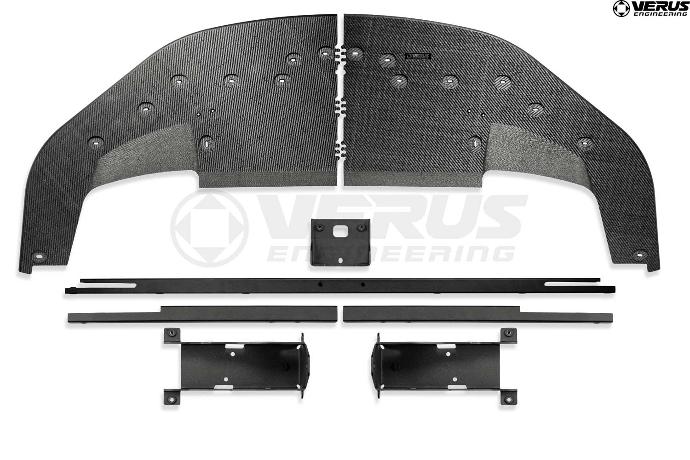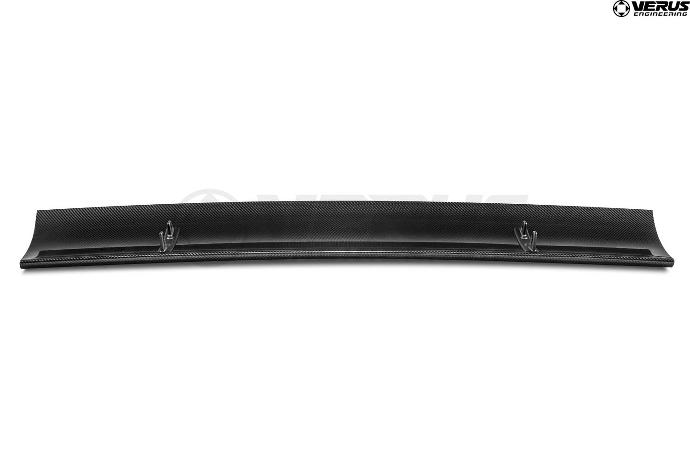 UCW Rear Wing
---
Generates large rear downforce, over 25% more then the factory rear wing
The bottom surface creates the majority of the downforce, pulling the car downward.
Wing blade tested in the wind tunnel
Built with pre-peg Carbon Fiber, and bolts on like stock for an easy install.
---
Part Number A0425A
The Ventus kits are created to ensure/help you have a balance of front and rear downforce to help decrease your lap times on the track. We want to provide you with leading-edge products in the aftermarket, so we used cutting-edge technology to test our product in CFD, on track with a professional driver, and run wind tunnel testing on our products.
If you'd like to read more about the Ventus Packages, feel free to review our informative packet below.
 Porsche 992 Informative packet
If you have any questions about our Ventus packages or any products, please do not hesitate to email us at [email protected]. 
HAPPY DRIVING!