For those of you who have not heard, we have recently released a handful of products for the 10th Gen Civic Type R. In the following blog post, I will introduce these products and I will also give you a quick glimpse of what is to come.

The first product I will dive into, pun intended, is our Dive Plane Kit. Our dive plane kit was specifically designed to add a slight bump in front-end downforce while keeping drag neutral. This dive plane kit is safe to be used with or without our rear diffuser. Dive planes allow you to shift your car's aero balance forward. What this actually does is aid you and your setup in balancing out a large rear wing or rear diffuser. Dive planes also help seal the sides of the car and help evacuate air from the wheel well, thus further reducing lift and drag.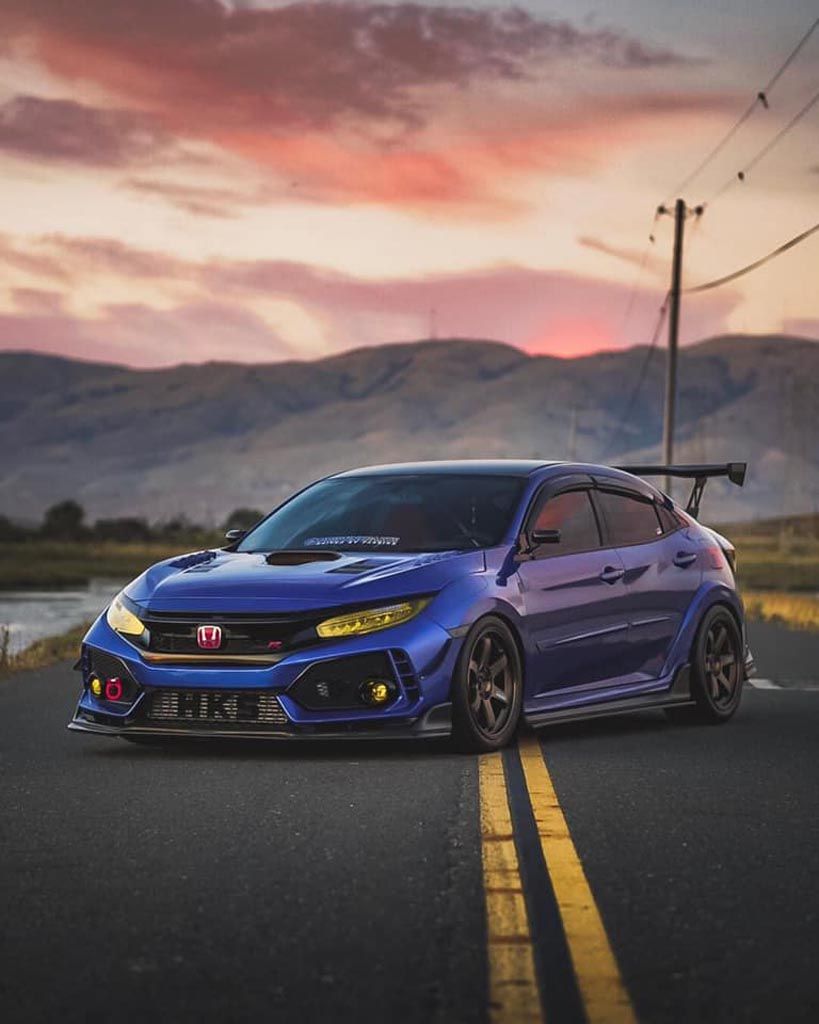 Our dive planes are constructed from pre-preg, autoclaved cured, 2x2 twill carbon, and they are then polished to a high gloss shine. Just like the rest of our current CTR offerings, these dive planes were designed using CFD for improved performance. Something that is also exciting for many of you, is the fact that you can now install these dive planes using only VHB 3M Double-Sided Tape for a non-invasive install. The kit includes both a right and a left-hand dive plane, pre-cut VHB 3M Double-Sided Tape, an assortment of stainless hardware, and a printed template for correct placement on the bumper.
The second item of discussion is our Street Front Splitter Kit. The splitter blade is constructed from durable, lightweight plastic and is mounted to hardpoints on the chassis through two splitter ties, and various bumper mounting locations. Mounting the splitter in this fashion allows the unit to handle high loads of downforce.

Installing this front splitter will increase front-end grip and decrease lift all while keeping the drag penalty to a minimum.

The last product we currently have out on the market is our Rear Diffuser. Our rear diffuser reduces lift and drag. By using CFD, we were able to improve the performance of the diffuser while keeping it within a specific build volume for both daily and track use. The diffuser is constructed out of aluminum, which allows us to keep weight down and longevity up.

Due to the 3-piece main plane design of the rear diffuser, the center section can be tilted to fit various aftermarket exhaust systems, and the entire diffuser is designed to translate vertically a full inch. This rear diffuser is a great addition for track guys looking for a bump in rear-end grip or the street enthusiast that is looking for increased fuel economy.

The last piece of the puzzle that ties our CTR Ventus 2 Aero Package together is our Rear Wing Kit. We designed this airfoil in-house utilizing adjoint optimization solvers in order to produce very efficient downforce improvements. Our rear wing kit utilizes a bolt-in airfoil that mounts directly to the factory uprights. Mounting the wing in this fashion makes for a quick and simple install while maintaining an OEM look and feel. This rear wing kit is still in the early prototyping phases, but it is coming!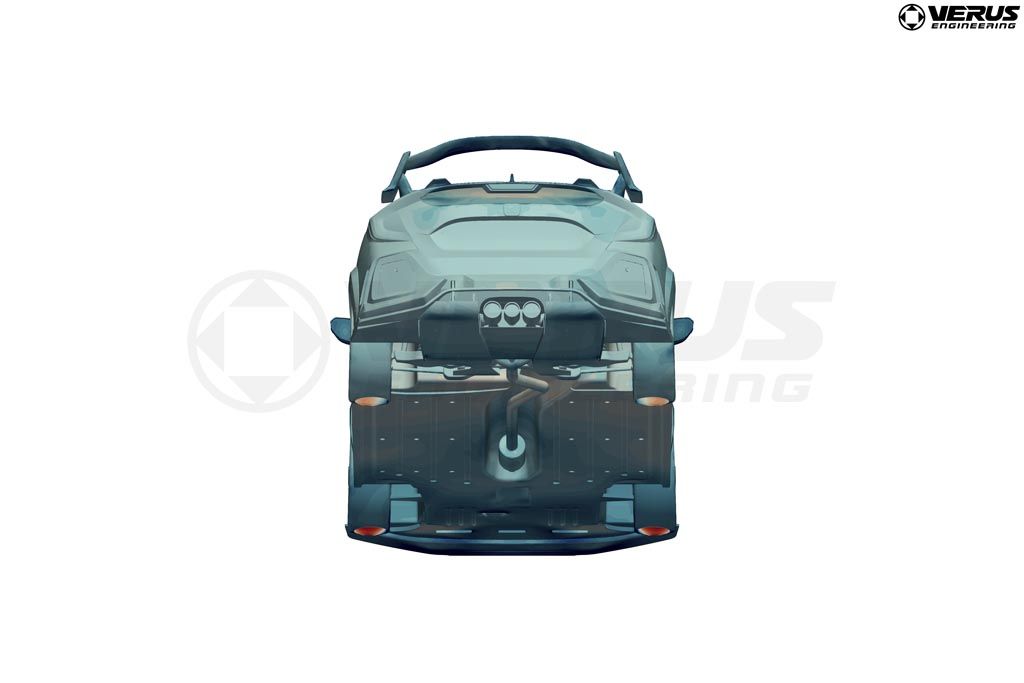 To sum it all up, our aerodynamic package for the Honda Civic Type R is designed to decrease lap times and improve the overall appearance of the car. This package was designed to fit like OEM and increase the factory performance all while keeping the factory warranty intact. The research and development for this package was done utilizing cutting-edge technology in CFD and proven designs from previous work. The individual components do not need to be installed as a package, but doing so will give you the best performance for decreasing track times.
Informative Packet