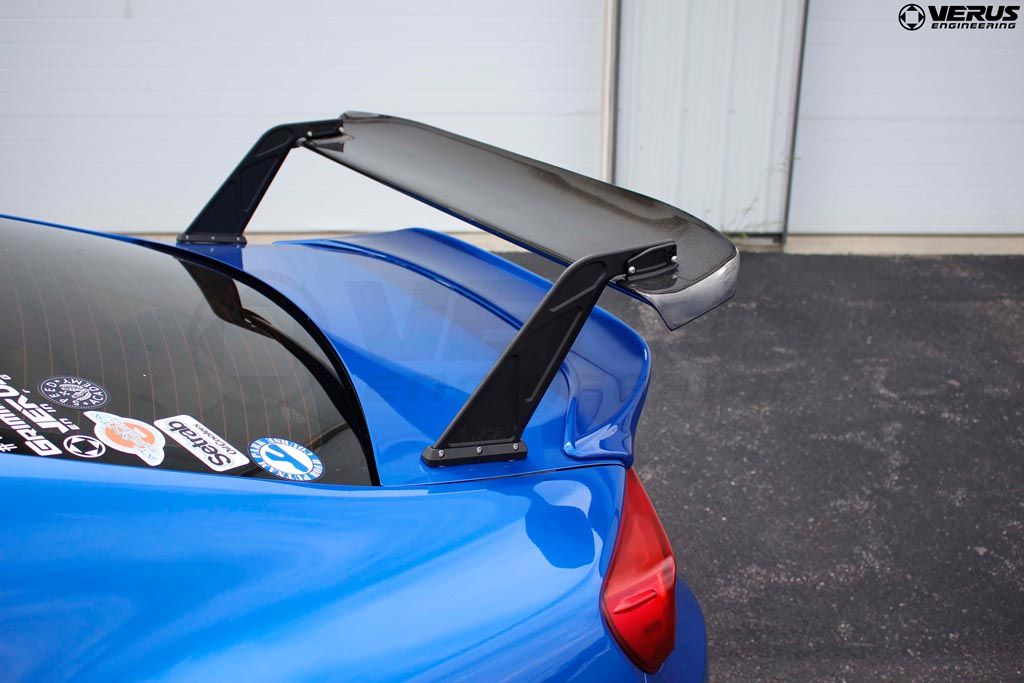 As some of you may know, we released our High-Efficiency Rear Wing for the FRS/BRZ/GT86 platform late last year. Roughly one year later, we are excited to announce the release of our freshly revised and improved mounting solution.
We received feedback from many of you about what you like and did not like about the mounting. We listened, took some notes, as the new design was developed using this feedback.

The first thing you will notice is our revised trunk mounting. We received feedback from many of you and what we heard is that you wanted a solid trunk mount as compared to the original design of 2 trunk mounted clevises. Pictured above is the original trunk mounting (left) vs our updated trunk mounting (right).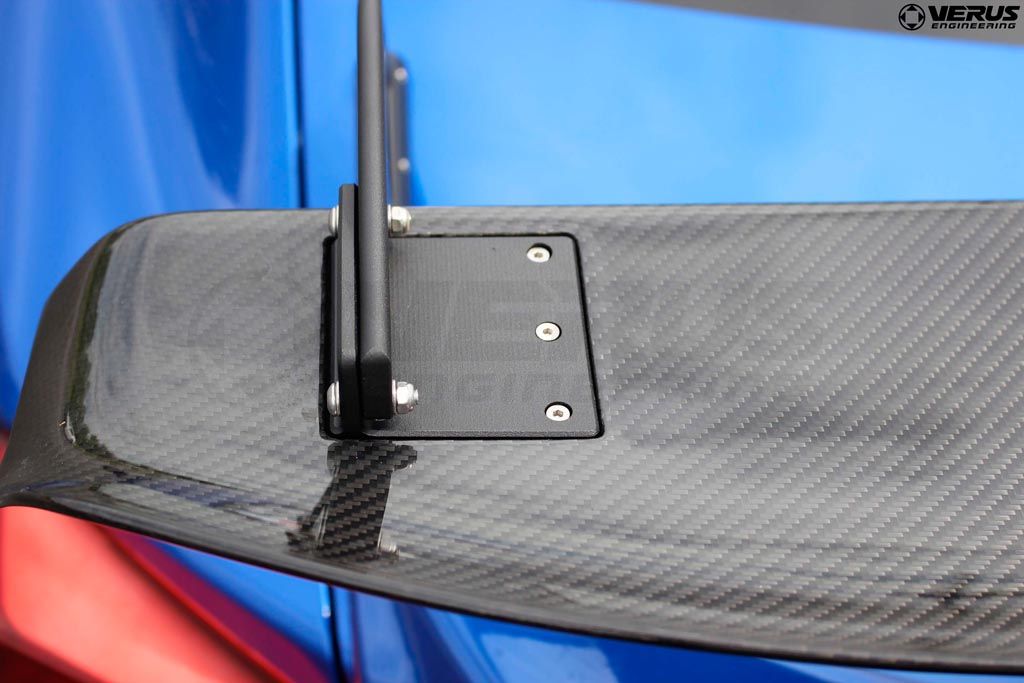 The next aspect that we altered was the wing mounting. The original design was a double shear mount while our updated mount is single shear. Going with the single shear mount allows us to have the trunk mounts, wing mounts, and uprights powder coated as opposed to anodized like the original design.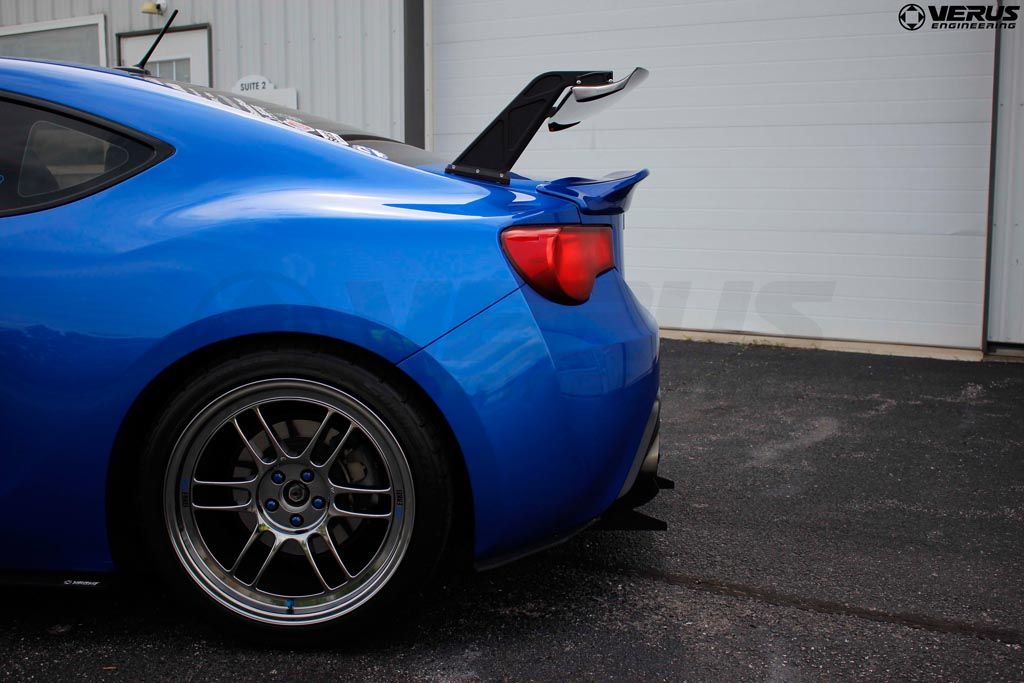 As we changed the design purely for an aesthetic standpoint, we decided that it would be beneficial to offer a few extra degrees of angle of attack (AOA). The initial design allowed for a range of 0-12 degrees AOA, whereas the updated mounting allows for 3-15 degrees AOA.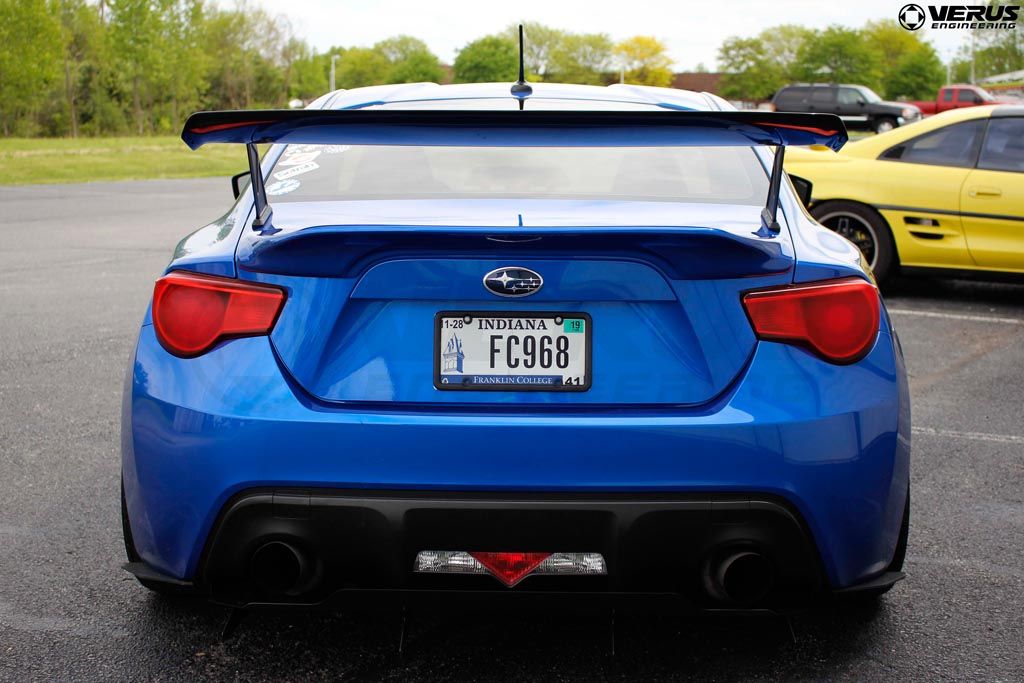 To reiterate, we designed this wing to be highly efficient while still being able to generate significant downforce appropriate for the typical track day goer and street enthusiast. The low drag force produced by this wing is perfect for the ZN6/ZC6 chassis due to the limited horsepower the FA20 produces in stock form. What this means is that your corner speeds will increase without a large hit to your straight-line top speed.
If this rear wing piques your interest, check out our informative packet regarding the performance benefits of adding this rear wing. For any further questions regarding this wing or any other products, please email us at [email protected].
Informative Packet