Excess heat under the hood is never a good thing as it will shorten the lifespan of various components and put the squeeze on your overall performance. If you're looking to remove heat and improve cooling efficiency, you should consider the installation of hood louvers. These components offer a simple and smart way to keep your high-performance machine where it belongs - on the road and track. We would love to show you how they work and what they can do for you.
How Do Hood Louvers Work?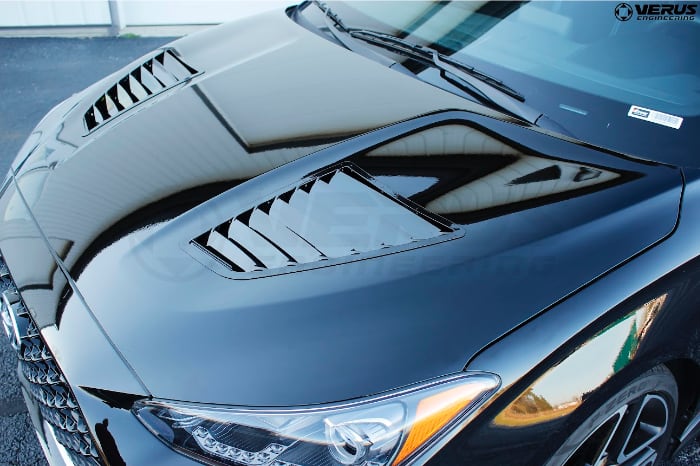 Custom aftermarket hood louvers from Verus Engineering incorporate seamlessly with this Hyundai Veloster
Overheating can be a large problem for your car's complicated systems. But the impact hood louvers can have on your performance is quite significant. These simple aftermarket installations are essentially large vents cut into your hood that facilitate the release of heat and pressure from your engine bay. So, when you're running those fast laps at the track, hood louvers will help prevent overheating by improving airflow through the cooling stack. Cooler air flows through your radiator and other cooling components while the hotter air is allowed to escape through the louvers.
Boost Performance By Reducing Heat And Pressure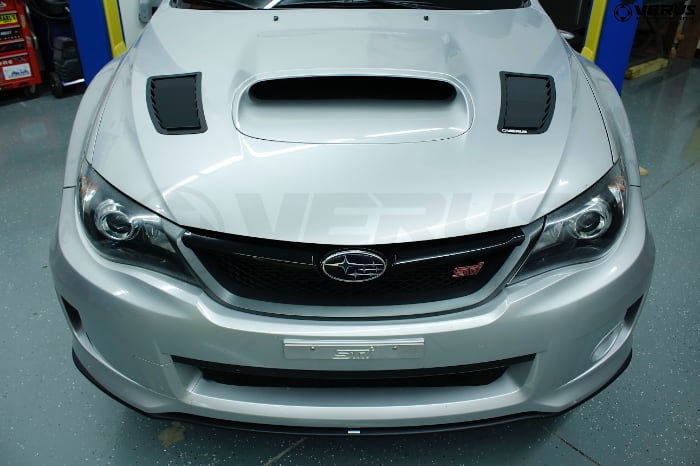 The hood louvers on this Subaru WRX-STI will help release heat and pressure from the engine bay.

While the release of potentially damaging heat is the primary benefit, you'll also enjoy the added bonus of pressure reduction. When airflow is limited, pressure builds up in the engine bay. This can result in unwanted hood flutter or front-end lift. When hood louvers are installed, the opposite will happen as the decrease in pressure can give you a slight bump in downforce. Note the word "slight" as if you're looking for a major downforce enhancement, this isn't the way to do it. Instead, you might want to consider other
front-end aerodynamics
like splitters and dive planes.
Where Should You Place Hood Vents?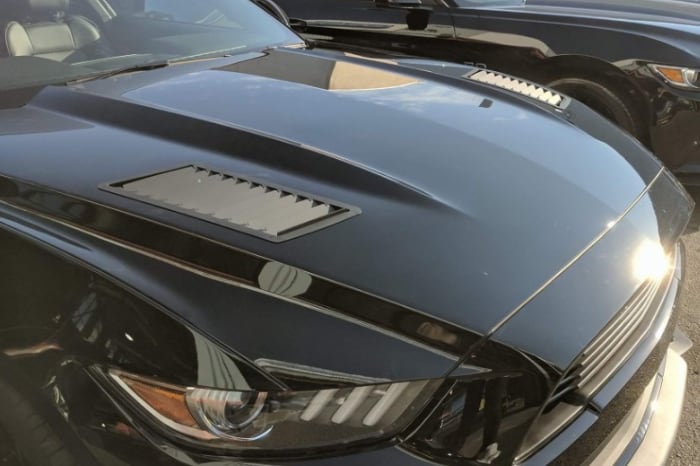 Strategically placed hood louvers like the ones on this Ford Mustang S550 will help your engine run cooler.
Placement of hood louvers is critical for them to work effectively. You'll want to find a low-pressure area to vent out the hot, higher-pressure air in the engine bay. If you install louvers in a higher-pressure zone, you can end up forcing air into the louvers instead of letting air out. Generally speaking, you'll want to position the hood louvers toward the front of your hood but behind the radiator. You'll also want to consider using a wicker, which can come in the vent kit, at the front edge to facilitate airflow. Optional rain guards can also better direct water toward the front of the vehicle so your engine stays dry.
Avoid Overheating With Durable Hood Louvers From Verus Engineering
If you're looking to solve the problem of excess engine bay heat, Verus Engineering has your solution. Our expertly designed and tested hood louvers will lower temperatures and decrease pressure while adding a bit of extra style to your ride. Our components are carefully designed to ensure a precise fit and superior appearance. Be sure to incorporate the optional wicker for improved airflow and ask about our rain-guard options. We design hood louvers for a range of vehicles and provide detailed instructions to help with the installation. Purchase online today or let us know if you have any questions.