Records
Robin Jonasson sets a new lap record of 1.21.199 for Gatebil Time Attack on Rudskogen in Norway

BBi Lucy set a record and 1st place in class for Pikes Peak 2019 completing the course in 9.23.721 seconds breaking the previous record by over 14 seconds

Data in both Metric and USA standards. This data is derived from internal CFD work in correlation with wind tunnel testing. Track testing also trends with the data from the wind tunnel and CFD. With all of this work during development, these performance numbers can be trusted for setting up your racecar.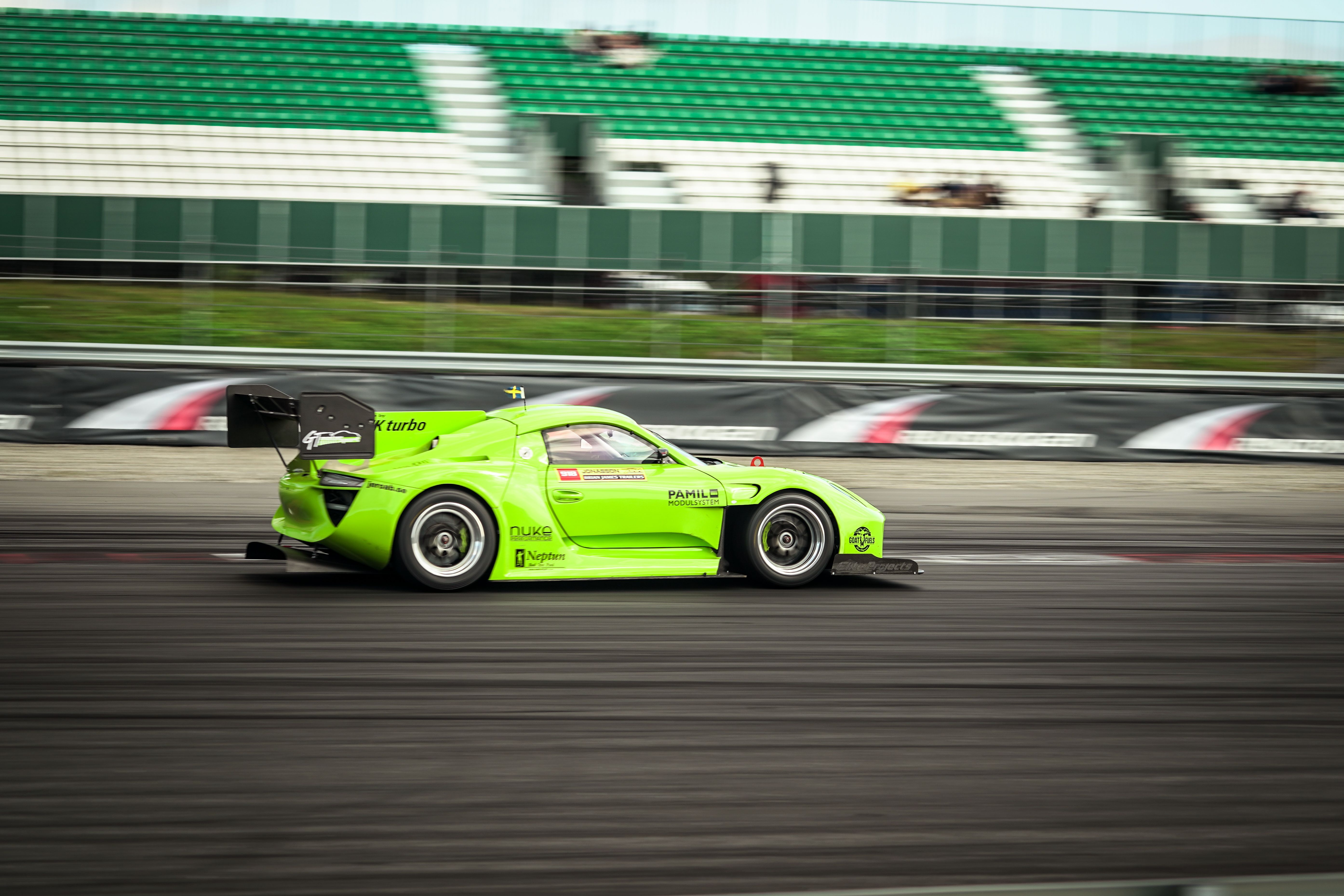 With the new wing fitted to Robin's Porsche 918RSR, he was able to set a new track / Gatebil record.
Rudskogen in Norway: 1.21.199
Mantorp Park in Sweden: 1.14.414
The BBi Porsche smashed the Time Attack 1 class record by over 14 seconds and took 1st in class, with a time of 9.23.721 up the 12.42-mile track with a 4,720 ft elevation change.