Looking for an aero kit to reduce your lap times on the track? We are going to offer two different Ventus Packages for the Toyota GR86/2022 Subaru BRZ. Both were developed using CFD (Computational Fluid Dynamics) software called OpenFoam, in-house derived scan data and CAD (Computer Aided Design) which plays a huge role in the accuracy, function, and performance of our products. The R&D was done by CFD work done internally, past wind tunnel testing, track testing with a  professional driver, and proven designs from past work.
Aerodynamic Forces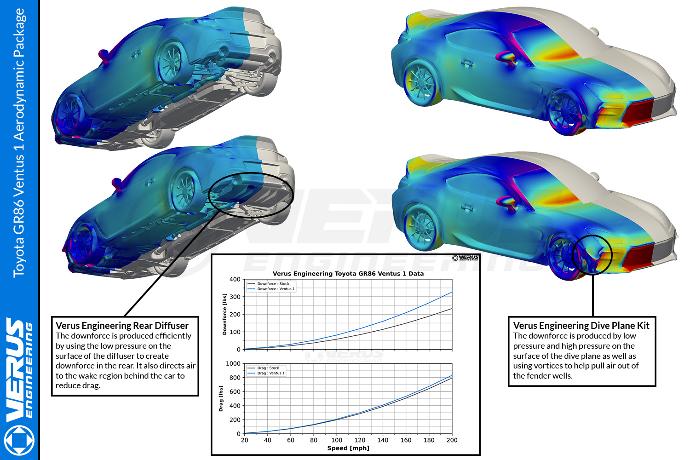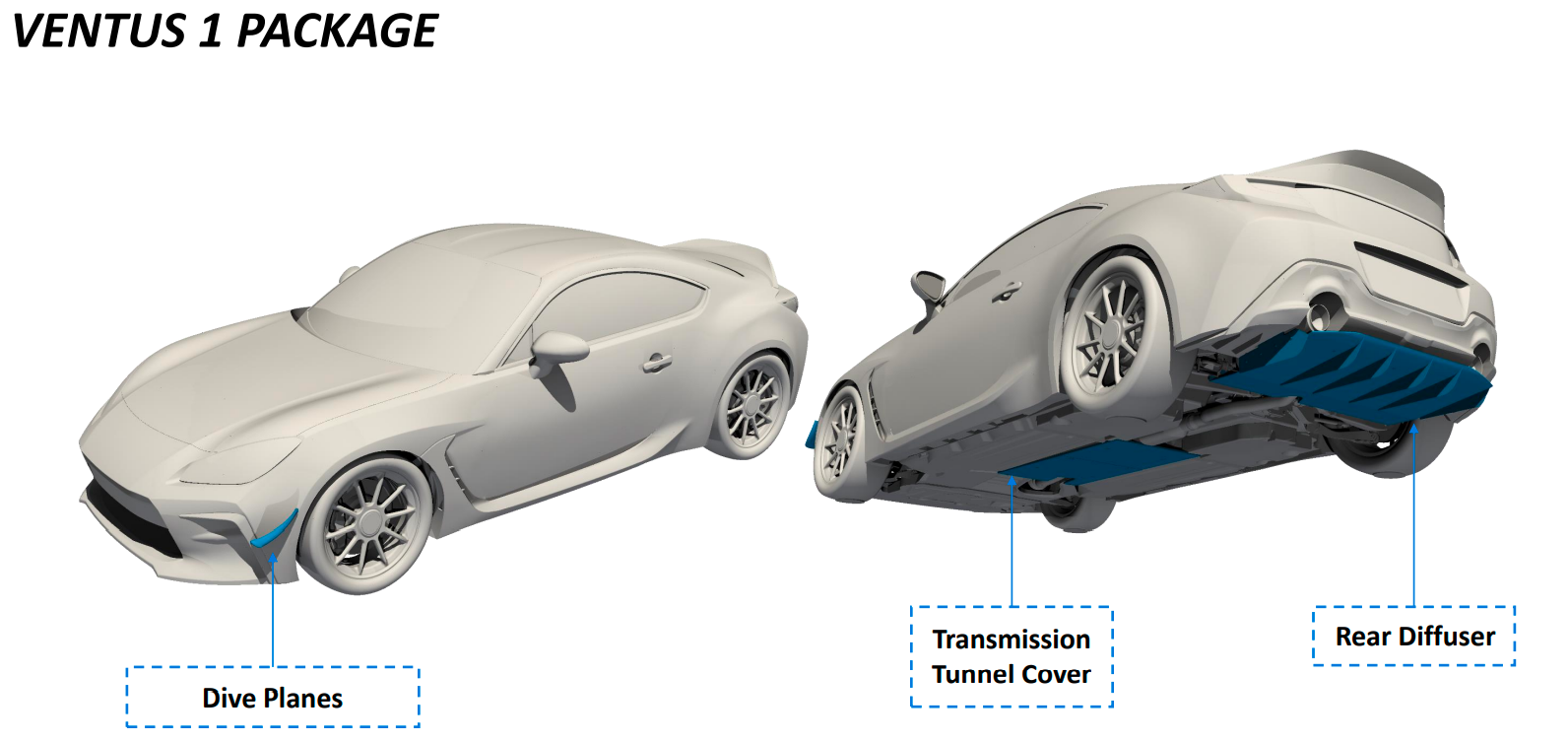 All components in our Ventus kits can be bought and installed individually. The purpose of our Ventus Kits is to ensure you have a safe balance of drag and downforce on those track days. If you are interested in any of our Ventus Kits, we do offer discounts for customers who would like to purchase full kits. Please contact us before placing your order if you'd like a full kit ([email protected])!
Stay tuned for our blog post on the Ventus 2 kit! As always feel free to contact us with any questions at [email protected].