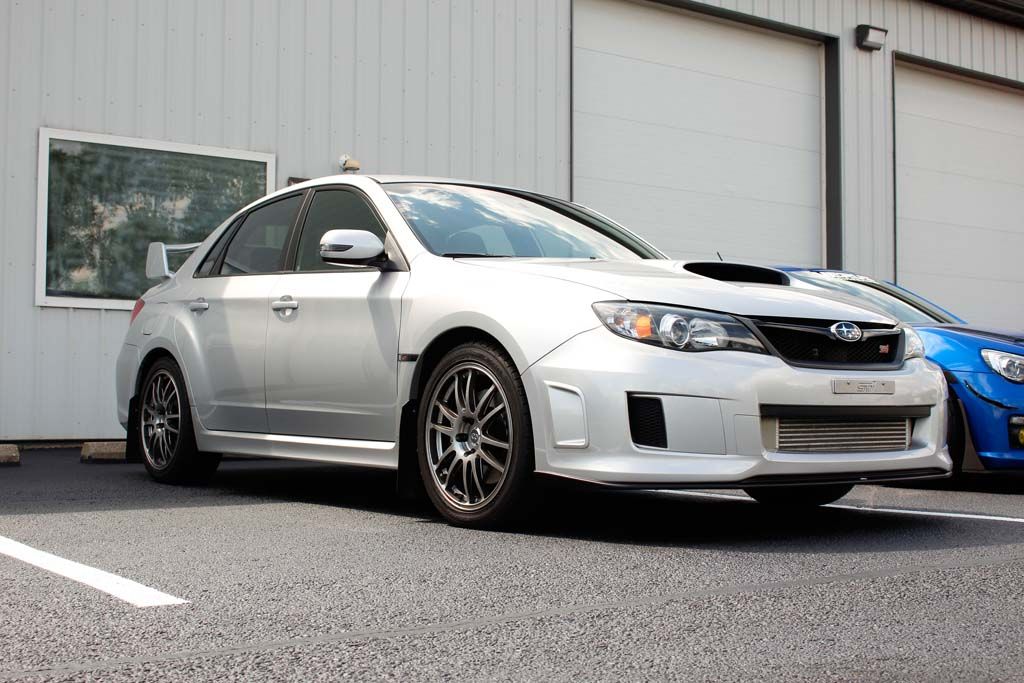 Do you happen to know the difference between the Subaru chassis codes GR and GV? If not, we don't blame you as these chassis codes can become quite confusing. After reading this short blog, you should be able to understand the difference between the two. I will also be discussing some of our upcoming projects for this platform.
Let's start things off with a little chassis code 101. The chassis code "GR" represents all 2008+ Subaru Impreza WRX/STI widebody hatches whereas the narrow body version is considered a "GH". Now since Subaru wanted to confuse you even more, they also came out with a sedan version for these same exact years. "GE" is going to be the narrow-body sedan, whereas "GV" represents the widebody sedan.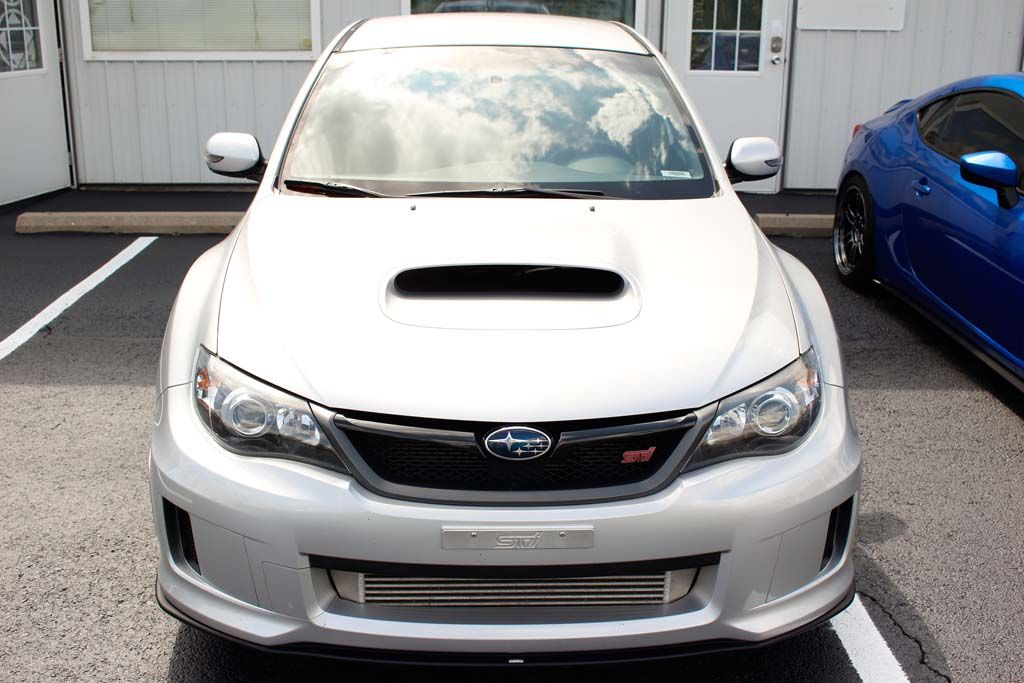 Both of the above photos are of our recently purchased 2011 Subaru Impreza WRX/STI sedan (GV). We have many plans for this car from designing aero components to doing some track testing with it out at our local racetrack, Putnam Park Road Course.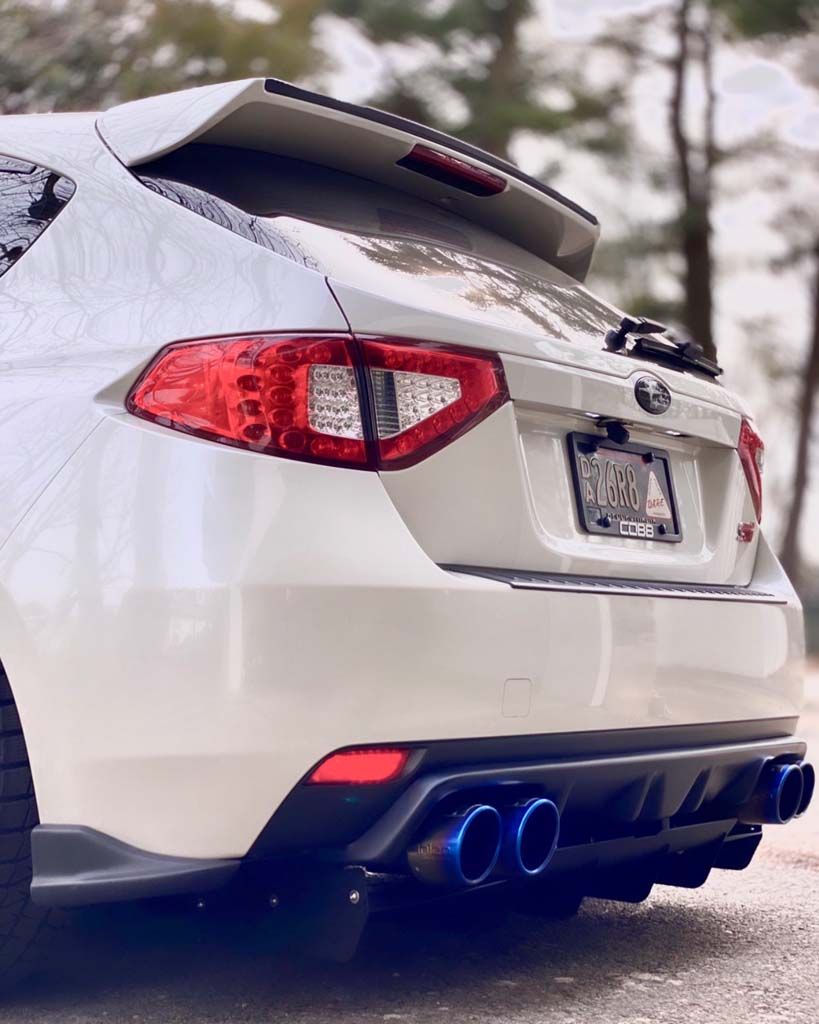 We currently offer a Rear Diffuser and Dive Planes (Canards) that are GR compatible. The Dive Planes work with GV as well. Above is a photo of our Subaru Impreza WRX/STI (GR) Rear Diffuser. To all the GV owners reading this, do not worry as we are in the process of getting a prototype diffuser test fit and ready for production within the next few months.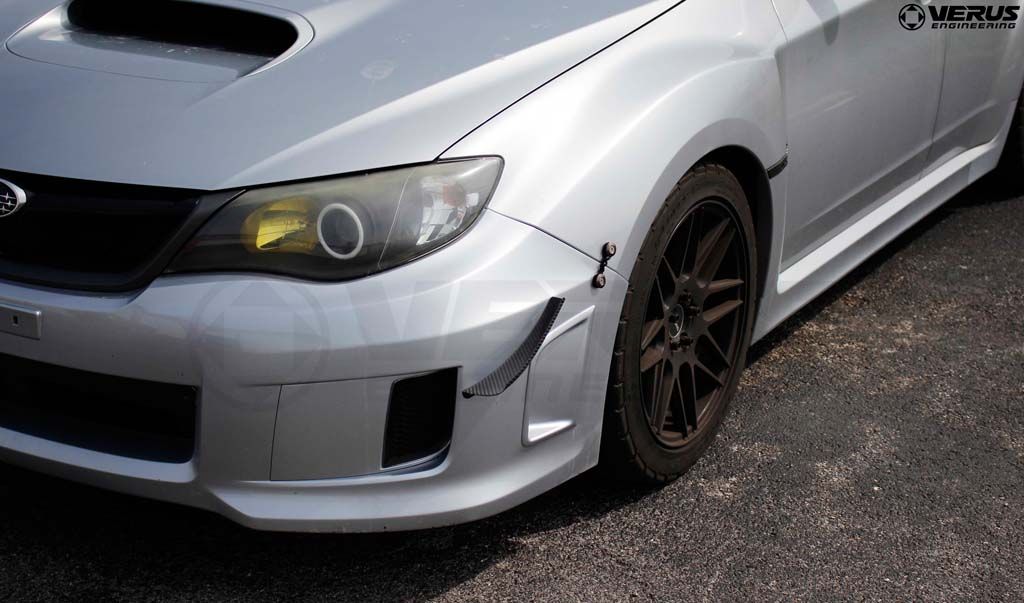 Like mentioned earlier, we currently offer Dive Planes (Canards) that fit both GR and GV models. This will be the same case for a Front Splitter as both GR and GV models share identical front-ends. Side Splitters will work for both models as well.
As for future development for this platform, we hope to offer full aero packages as we do for VA WRX/STI and possibly a few other things like an Air-Oil Separator and Brake Cooling Kit. If this piques your interest, make sure to subscribe to our YouTube channel and like us on Facebook as well as Instagram to stay up to date with what projects we have going on. We will also be out at the track this coming Saturday with the car to do some baseline testing before we start to get in heavy development mode.