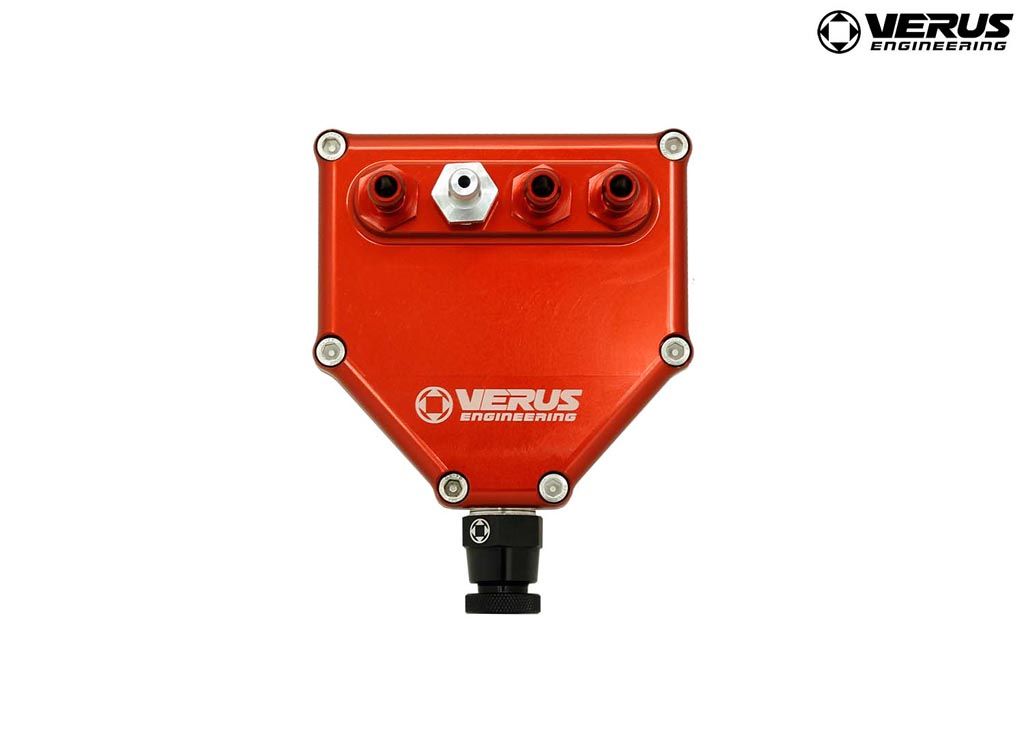 With the continued success of our BRZ/FRS/GT86 Air Oil Separator (AOS), we decided to bring this same idea to the ND market. The oil that makes its way into your intake system does a number of things to the performance of your vehicle. These issues range from reduction in octane, which can lead to detonation, reduction in power, and carbon build-up.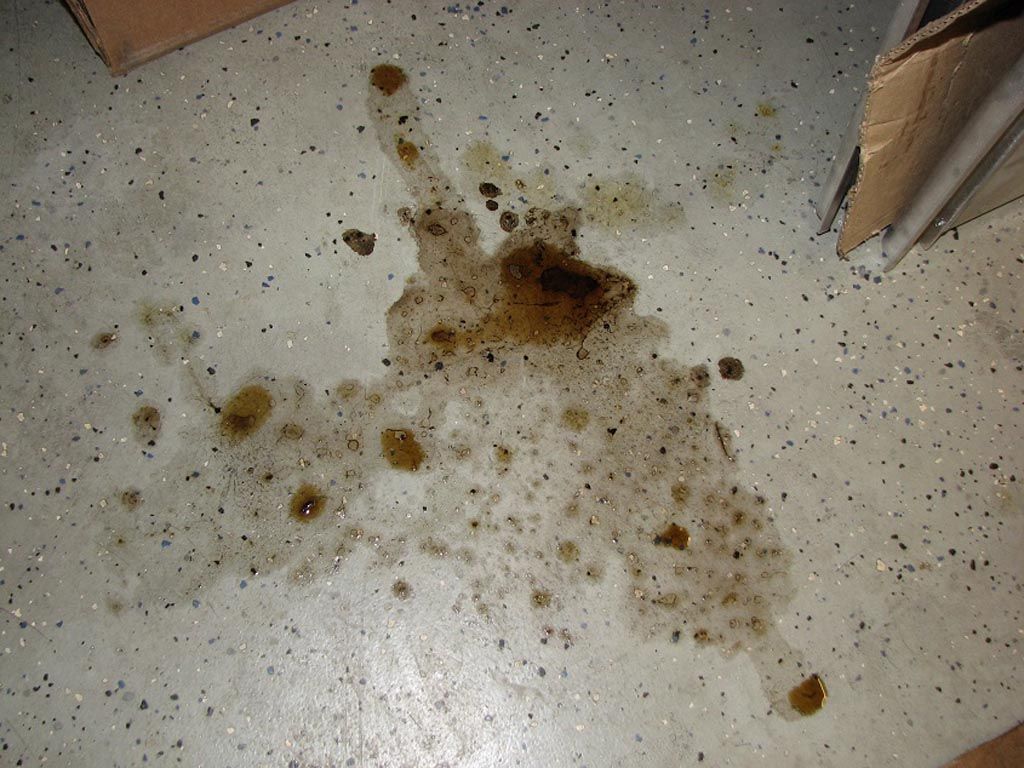 The above image was taken after we accidentally emptied the intake manifold on the floor from our shop Miata after a few thousand miles. We utilize four, 5-micron coalescent filters, one on each inlet and outlet, baffling, and stainless mesh to ensure unprecedented air filtration of the crankcase air. Below is an image of what the 5-micron coalescent filters looked like after 1000 miles of driving our shop ND.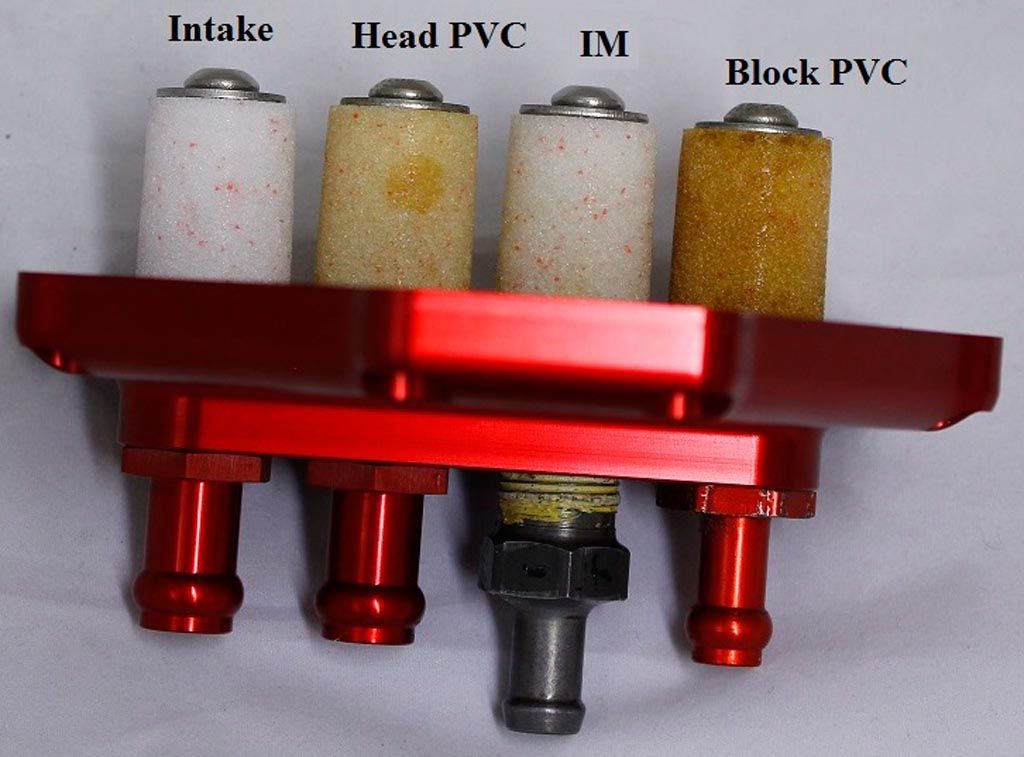 By adding this AOS to your ND, you will ensure your intake system remains as clean from oil as possible.  Each unit includes an easy-to-use drain valve that is unscrewed with your thumb. In order to make the install as painless as possible, everything you see pictured below is included with the purchase of this kit. We then made it even more convenient by providing you with detailed installation instructions and pictures that are readily available on the product page on the website.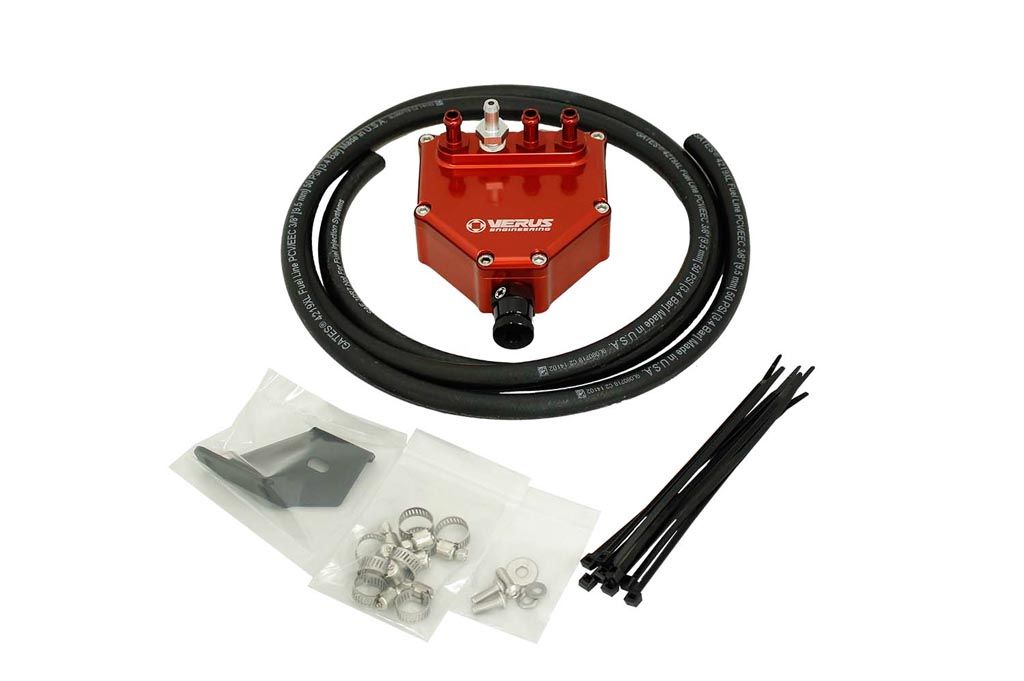 AOS
All fittings needed to install
All hoses needed for an OEM install
All adapters needed for an OEM install
Bracket needed for install
All stainless hardware needed to install
CNC machined from 6061-T6
Mil-Spec O-Ring Bosses
Anodized for corrosion resistance
CNC Laser Engraved
(4) 5-micron coalescent filters for superior oil separation
Baffles for further separation of oil particles
Ultra-sonic cleaned stainless mesh as a 3rd media for separation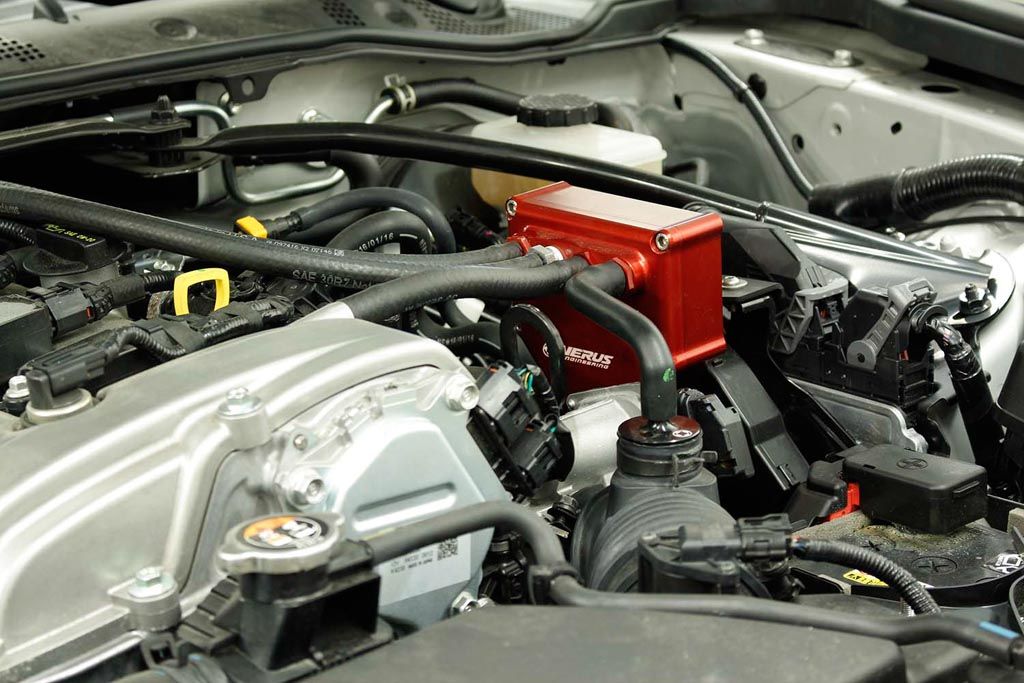 As the installation of our AOS requires the removal of the factory sound tube, if you have one, we recommend adding our Sound Tube Delete at this point for a perfect pairing. If our Sound Tube Delete intrigues you, please check our previous blog post that I have linked directly below.