We regretfully inform you that "Velox Motorsports" will be no more after December 2017.  Please take a moment and read through the blog post fully to better understand the situation and hear the full truth.  We promise the only thing changing is our name; our products, customer service, and people that comprise the company all stay the same.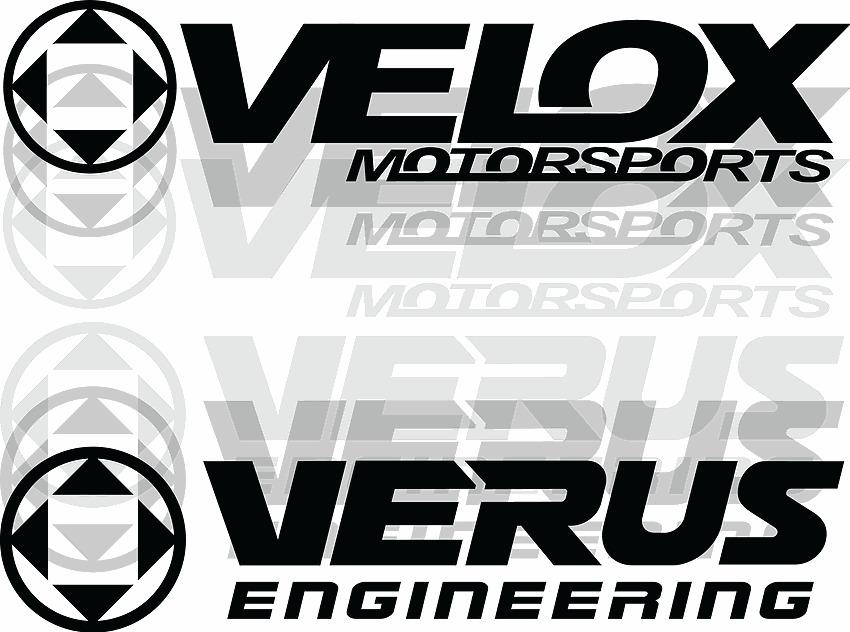 Whether you're here to laugh, learn, poke fun, or cry with us, this blog's purpose is to disclose the truth behind the name change.
The Truth:
We were forced into changing our name due to a tradename dispute.  While we had a legal case that could have been fought to prove we were not infringing on this company's trade name; they could have buried us in litigation.
Why didn't we fight?
They are significantly larger than us in terms of business size and could have held us in litigation for years, burning up $1,000s of dollars up in legal fees.  While we loved our name "Velox", we love designing and building parts more.

The Long Story:
We started the company in late 2014.  We did all our due diligence, looking for other companies that use Velox and even checked the trademark database.  There was no one in the automotive industry at that time that was trademarked.
"Why didn't you trademark then?  That seems really dumb guys."
Well, hindsight is 20/20 and of course if we could go back in time we would do that in a heartbeat.  But as a young company, spending over $1,000 on a name, that isn't even under attack or has any real threat to it, is not really of the utmost importance.  It is a lot of money that could be used elsewhere.
Back to the story, we name our company Velox Motorsports and move forward with conducting business and trying to grow our micro business.  In late 2015, the other Velox decided to start the tradename procedure, more than a year *AFTER* we had already been in business.
Fast forward to March 1st of 2017, when we think it is time to protect our name and file the appropriate paperwork to trademark our name.  Three weeks later we receive a cease and desist from a company stating we are infringing on their tradename and we must change it.  After speaking with legal-council and discussing our options, we reached an agreement with the company.  We need to change the name within 6 months.
 How can you be forced to change your name when there was no trademark in place initially?
Sadly, there is no law or precedent stating that if you started a business with no trade name present, then another company trademarks before you, that you cannot be forced to change your name.  Ultimately this is our own mistake and naivety; but we did not go to school to be businessmen, we are engineers.
Below is a link proving our statements are truthful about when the other company trademarked.
https://www.velox-motorsports.com/single-post/2017/08/10/A-New-Chapter
 What is changing?
Absolutely *nothing* but our name changes.  We are the same business, the same two enginerds, the same everything.
 Is there any real bright side?
We are not going to say we're happy about this change.  We worked REALLY hard for nearly four years under the Velox umbrella, and it really stinks to be forced to change the name.
That being said, we are happy with the new name.  Starting with the word Verus, which means complete or true in Latin, we feel that we bring to the table a level of engineering hard to find in the aftermarket currently; especially with aerodynamic components.
Most people do not know that we offer engineering consulting and product sourcing for various aftermarket companies, which we already help some fairly big names in the industry.  There are other industries outside of the aftermarket we would like to potentially pursue down the road as well.  We strongly feel that the name change will enable us to pursue more of these avenues easier in the future.
 Questions / Comments / Concerns?
These can all be directed to our new e-mail address, [email protected]. 
Thank you very much for your time.